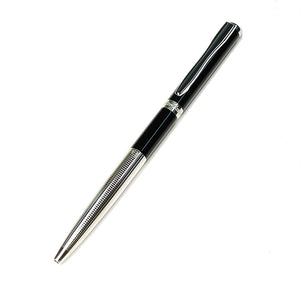 ♦ The Dara BP features a dual twist mechanism and uses an international standard refill. 

♦ Dimensions: length 5.37"  x  diameter .345" 

♦ Lifetime warranty / 30 day money back guarantee

♦ Free shipping worldwide.

♦ All Dara ballpoints come with a Franklin-Christoph Softline 1000 (parker style) refill found here.

♦ $129.50 each

Shipped with the bonus of a Franklin-Christoph single pen zippered pouch.